Getting Better
The Beatles
Sgt. Pepper's Lonely Hearts Club Band
Not Rated
Information
Released
1967
Genre
Rock
Language
English
Length
2:47
Source
The Beatles: Rock Band
Available
9 September 2009
Playable in
The Beatles: Rock Band
Difficulty
Band
Basic
Pro
Guitar
No Part
Bass
No Part
Drums
Keys
No Part
No Part
Vocals
Details
Male singer
3-part Harmonies
"Getting Better" is a song in The Beatles: Rock Band. It is contained in the 1966-1967 Abbey Road section of the story. It is the fourth track on the The Beatles's 1967 studio album Sgt. Pepper's Lonely Hearts Club Band. It was written by John Lennon and Paul McCartney (Lennon–McCartney). McCartney also performed lead vocals.
Achievements/Trophies
Edit
| Image | Trophy Type | Gamerscore | Name | Description |
| --- | --- | --- | --- | --- |
| | Silver | 25 | All the Children Sing | Get all possible Triple Fab ratings for every song with 3 vocal parts. |
| | Bronze | 20 | The Words You Long to Hear | Earn a five-star rating for the songs on the Trophies screen as a Vocalist on Hard or Expert. |
Full list of The Beatles: Rock Band Achievements and Trophies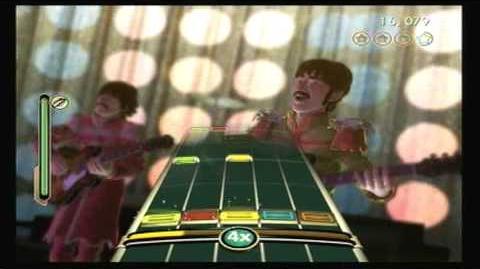 External Links
Edit
Ad blocker interference detected!
Wikia is a free-to-use site that makes money from advertising. We have a modified experience for viewers using ad blockers

Wikia is not accessible if you've made further modifications. Remove the custom ad blocker rule(s) and the page will load as expected.