Just Like Heaven
The Cure
Kiss Me, Kiss Me, Kiss Me
Supervision Recommended
Information
Released
1987
Genre
New Wave
Language
English
Length
3:34
Source
Rock Band 3
also Nintendo DS setlist

Available
October 26, 2010
Playable in
Rock Band 3

Difficulty
Band
Basic
Pro
Guitar
Bass
Drums
Keys
Vocals
Details
Male singer
2-part Harmonies

"Just Like Heaven" is a song by The Cure which is about a dreamy day near the seashore with a loved one. Lead singer Robert Smith was brought up in the town of Crawley in Southeast England, which is about 40 miles from Beachy Head (a cliff and notorious suicide hotspot). (thanks, Wim - Brussels, Belgium)
According to Rolling Stone magazine, this was cut at a vineyard in the South of France, and is Robert Smith's favorite Cure song. The band's girlfriends hung out at the sessions, which influenced the music: "The girls would sit on the sofa in the back of the control room and give the songs marks out often," Smith said. "So there was a really big female input."
The version released as a single was remixed by Bob Clearmountain. He has worked with The Rolling Stones and Bruce Springsteen, among others.
The video featured a cameo by Robert Smith's then girlfriend and soon-to-be wife, Mary. (thanks, richard - alva, OK)
The original demo of this song was titled "Shivers."
In the November, 2003 issue of Blender magazine, Robert Smith said: "In 1987, my wife, Mary, and I lived in a small two-bedroom flat in North London. The other room was my music room. Just about the only discipline I had in my life was self-imposed. I set myself a regimen of writing 15 days a month; otherwise I'd have just got up in mid-afternoon and watched TV until the pubs opened, then gone out drinking. I knew as soon as I'd written it that it was a good pop song. Although I didn't realize it at the time, the structure is very similar to 'Another Girl, Another Planet,' by The Only Ones, which I can still vividly remember hearing on the radio late at night in the mid-'70s. The main difference is that as the song progressed, I introduced some different chord changes, which give it that slightly melancholic feeling. The song is about hyperventilating - kissing and fainting to the floor. Mary dances with me in the video because she was the girl, so it had to be her. The idea is that one night like that is worth 1,000 hours of drudgery."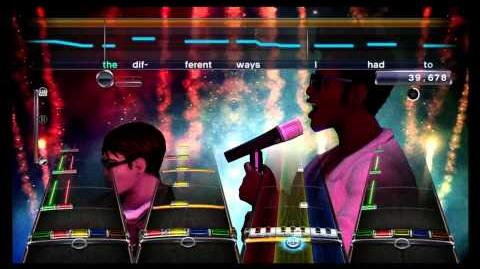 Ad blocker interference detected!
Wikia is a free-to-use site that makes money from advertising. We have a modified experience for viewers using ad blockers

Wikia is not accessible if you've made further modifications. Remove the custom ad blocker rule(s) and the page will load as expected.