Details
Male singer
Guitar Solo
3-part Harmonies

"Moneytalks" is a song written by Malcolm and Angus Young and produced by Bruce Fairbairn for the hard rock band AC/DC. Originally released on September 21, 1990 on the album The Razors Edge, it was later released as a single in December later that year. The song also appeared on AC/DC's two live albums of 1992, Live and Live: 2 CD Collector's Edition.
The song is one of AC/DC's biggest hits, breaking the top 40 in the Billboard Hot 100, UK Singles Charts, and the Australian ARIA Singles Chart. It is still the band's highest charting single in the United States. During their subsequent world tour, thousands of "Angus Bucks" were dropped on the audience during the song. A music video of the song, directed by David Mallet, was also released, featuring a live performance during the tour.
Personnel
Edit
References
Edit
External links
Edit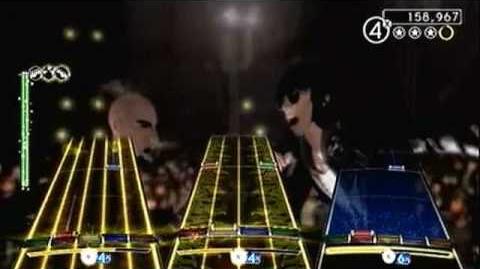 Ad blocker interference detected!
Wikia is a free-to-use site that makes money from advertising. We have a modified experience for viewers using ad blockers

Wikia is not accessible if you've made further modifications. Remove the custom ad blocker rule(s) and the page will load as expected.