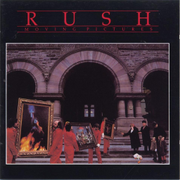 Moving Pictures is an album by the band Rush. It is available for download on the XBox Live Marketplace and the Rock Band Music Store. The songs that are on the album are Limelight (Original Version), Witch Hunt (Part III Of Fear), Red Barchetta, Tom Sawyer (Original Version), YYZ, Vital Signs, and The Camera Eye.
Ad blocker interference detected!
Wikia is a free-to-use site that makes money from advertising. We have a modified experience for viewers using ad blockers

Wikia is not accessible if you've made further modifications. Remove the custom ad blocker rule(s) and the page will load as expected.