Plush
Stone Temple Pilots
Core
Supervision Recommended
Information
Released
1992
Genre
Alternative
Language
English
Length
5:12
Source
Rock Band 3
Available
October 26, 2010
Playable in
Rock Band 3

Difficulty
Band
Basic
Pro
Guitar
Bass
Drums
Keys
No Part
No Part
Vocals
No Part

"Plush" is a song by the Stone Temple Pilots which the lyrics were inspired, in part, by an unfortunate news story in Stone Temple Pilots' hometown of San Diego, California about a missing young woman who was later discovered dead by local law enforcement ("And I feel, when the dogs begin to smell her..."). At a concert in Columbus, Ohio on May 17, 2008, lead singer Scott Weiland said that he and STP drummer Eric Kretz wrote the lyrics in a hot tub after hearing the news story. (thanks, pookielocks - Ohio, OH)
This was STP's breakthrough hit off of their major label debut album.
Bassist Robert DeLeo wrote this in the back of a U-Haul truck the band was utilizing for a local tour. The song's instantly recognizable chord structure was inspired by DeLeo's love of Ragtime music.
Core was the only STP album where vocalist Scott Weiland was identified only by his last name. (thanks, Danny - Dallas, TX, for all above)
The line "Where you going with the mask I found?" is often misheard as "Where you going with the master plan?"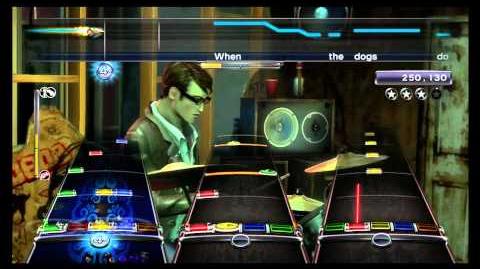 Ad blocker interference detected!
Wikia is a free-to-use site that makes money from advertising. We have a modified experience for viewers using ad blockers

Wikia is not accessible if you've made further modifications. Remove the custom ad blocker rule(s) and the page will load as expected.