Uncontrollable Urge
Devo
Devo Rock Band Re-Records
Supervision Recommended
Information
Released
1978
Genre
New Wave
Language
English
Source
Rock Band 2
Available
September 14, 2008
Playable in
Rock Band 2
Rock Band 3
Rock Band Blitz

Difficulty
Band
Basic
Pro
Guitar
Bass
Drums
Keys
No Part
No Part
Vocals
Details
Male singer
Vocal Tambourine
3-part Harmonies

"Uncontrollable Urge" is a song by Devo which is about an urge that the singer has, and the original track was recorded in 1978, but the one featured in Rock Band 2 is a re-recording made especially for the game, much like Ace of Spades '08.
Walkthrough
Edit
The song is not too difficult on guitar, despite the game listing it as a 5th tier song. If you are good at switching chords and VERY repettitive alt-strumming, the song shouldn't be a problem at all.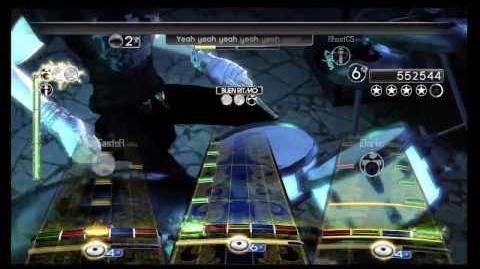 Ad blocker interference detected!
Wikia is a free-to-use site that makes money from advertising. We have a modified experience for viewers using ad blockers

Wikia is not accessible if you've made further modifications. Remove the custom ad blocker rule(s) and the page will load as expected.