Details
Female singer
2-part Harmonies

Walking on Sunshine is a song by Katrina and the Waves
Kimberly Rew, who founded Katrina and the Waves, wrote this song. Prior to The Waves, Rew was the guitarist between 1978 and 1980 of The Soft Boys, a band which also featured Robyn Hitchcock. Rew also wrote "Going Down to Liverpool," which was covered by The Bangles and "Love Shine A Light," which won the 1997 Eurovision Song Contest.
This song about unadulterated joy has been used in a number of feature films including: The Secret of My Success (1987), Bean: The Ultimate Disaster Movie (1997) and American Psycho (2000). Also, Jack Black's character in High Fidelity (2000) plays this song on a cassette tape. A cover by the duo Aly & AJ was used in the 2005 Disney motion picture Herbie: Fully Loaded.
This is the favorite song of Philip J. Fry, a character from the Futurama TV Show. He sings this while showering, though the only words he remembers are "I'm walking on sunshine," so he hums the rest. (thanks, Edward Pearce - Ashford, Kent, England, for all above)
Katrina and the Waves are considered a one-hit-wonder in the United States (where the band name evoked unfortunate images after the 2005 Hurricane Katrina disaster), but they had another hit in the UK with Love Shine A Light, which was entered in the Eurovision Song Contest.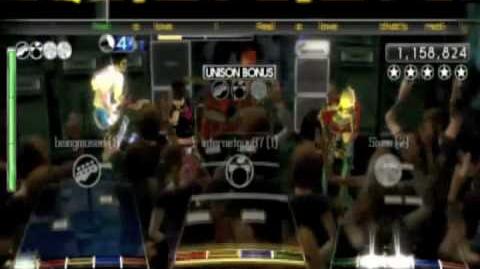 Ad blocker interference detected!
Wikia is a free-to-use site that makes money from advertising. We have a modified experience for viewers using ad blockers

Wikia is not accessible if you've made further modifications. Remove the custom ad blocker rule(s) and the page will load as expected.